The meaning of the sunflower is: Adoration.
To find out some more facts about sunflowers and how to care for them, click these links:
http://www.burpee.com/flowers/sunflowers/all-about-sunflowers-article10035.html
http://www.aboutflowers.com/flower-a-plant-information-and-photos/flowers/sunflower.html
Below is a link to a beautiful Sunflower bouquet that is perfect for summer!  Give it as a gift to a friend you adore or keep it for yourself to brighten up your home.
Enjoy a touch of country chic with a brilliant sunflower bouquet in a sweet teal glass mason jar. After the bouquet is done, the jar makes a charming candleholder—we've even included a tea-light candle!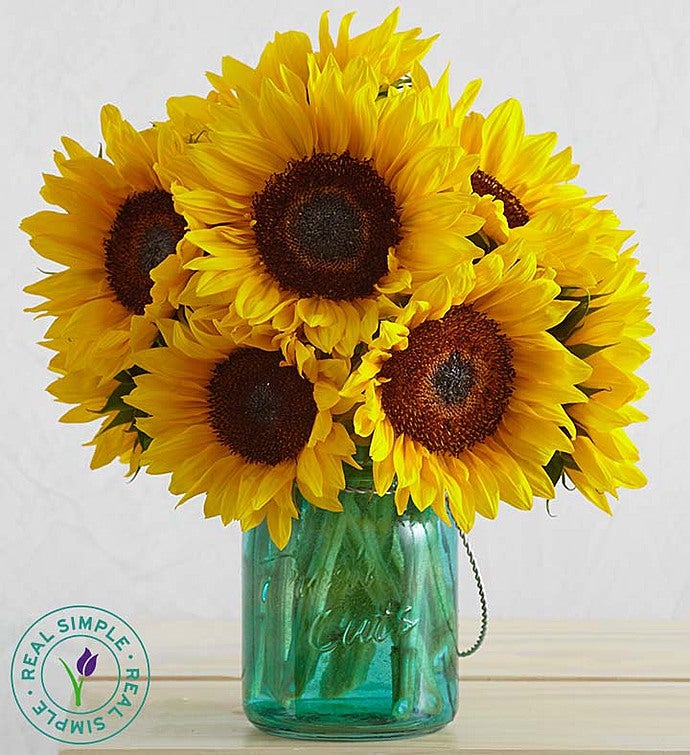 Leave a Reply